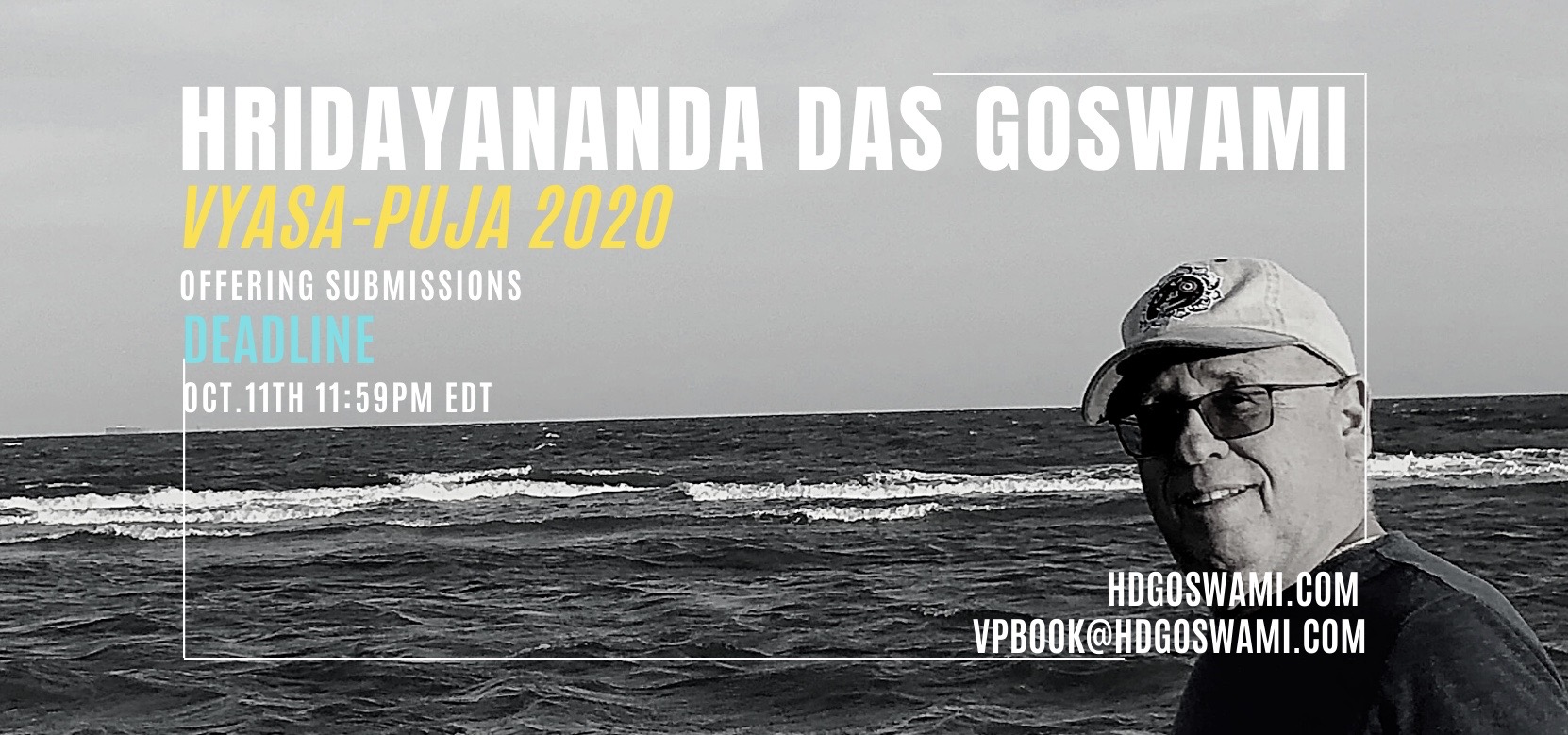 2020 Vyasa-Puja Offering Submission
October 11, 2020 @ 09:45
UTC-7
H.D.Goswami – 2020 Vyasa-Puja Offering Submissions:
It is with great excitement that we announce H.D. Goswami's 72nd Vyasa-puja date will be on November 19th, 2020. Thus, we are collecting written offerings from god-family, disciples, and well-wishers.In order to help us put a beautiful e-book together, which everyone will enjoy, we only ask:
Please spell check your offering before sending it; and
A high resolution photo of yourself. This will be shown along with your offering, and unfortunately we will not be able to use blurry photos, so make sure that you are sending the largest file possible.
ALL languages can be sent here: vpbook@hdgoswami.com (SUBJECT line: your NAME and COUNTRY)
Or here: Submission Form
The deadline for all submissions is October 11th 11:59PM EST.
For the pleasure of all vaishnavas, let's make this Vyasa-puja special, by showing our gratitude and love for H.D.Goswami outstanding life-long dedication in serving Srila Prabhupada's mission.
Please help us make this year special, by showing all your love and appreciation for H.D.Goswami's lifelong dedication to Srila Prabhupada.
HDG's 2020 Vyasa-Puja Team